HOW WE DO IT
Each project is handled with unique perspective and integrity. This is made possible as we have a clear understanding of the National Action Plan for Climate Change Control and trained to understand the Clean Development Methodology within the scope of United Nation Environmental program - Sustainable building & Climate Initiative.
To complement the clean technology concept, the firm has added to its expertise Complete Renewable Energy Solutions (Solar, Wind & Biomass, Geothermal Etcetera). The Firm wishes to be one of the pioneers in the concept of off-grid model solar plants for Corporate, Industry/factory owners & Societies (Commercial & Residential) who want to reduce their Operational Expenses.
Our Skills
Sustainability & Design - 90%
Environmental Conservation - 70%
FOUNTAINHEAD-II'S GREEN BUSINESS IDEAS ARE:
Use less energy - cut buildings' energy demand by IMPROVED DESIGN, using insulation and equipment that is more energy efficient
Make more energy locally - produce energy locally from renewable and otherwise wasted energy resources
Share energy – create buildings that can generate surplus energy and feed it into an intelligent grid infrastructure to balance the energy needs of other buildings.
THE BUILDING SECTOR
Many energy efficiency projects are feasible with today's energy costs. At energy prices proportionate to oil at US$ 60 per barrel, building energy efficiency investments in the six EEB regions (Brazil, China, Europe, India, Japan and the US) studied, totaling US$ 150 billion annually, will reduce related energy use and the corresponding carbon footprint in the range of 40% with five-year discounted paybacks for the owners. A further US$ 150 billion with paybacks between five and 10 years will add 12 percentage points and bring the total reduction to slightly more than half. (WBCSD-2010)
The building sector can be viewed as being comprised of two broad elements:
A. Residential buildings — housing the population; and
B. Commercial buildings — housing a range of activities including retail trade, accommodation, business services, government and government agencies, recreation and cultural services and industry, which represents around two thirds of national employment.
Note: By entering the market early, there are opportunities for BUSINESS HOUSES, PROPERTY DEVELOPERS, THE FINANCE COMMUNITY and others in the building sector to capitalize on energy efficiency opportunities to build the "Hybrid House".
We at Fountain Head-II are ready to take the responsibility to act as the integrator of different systems, building parts and services into a solution that fulfils the end-user's needs.
We can Create Buildings that are G.O.L.D (Globally Optimized Locally Designed). Instead of components or buildings, offering integrated and performance based solutions for energy efficient & environmentally friendly buildings and communities that support sustainability.
The Management Team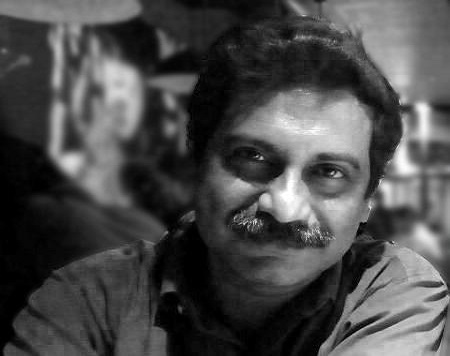 Sandeep Goswami
Chief Executive Officer
Certified Climate Science and Policy Professional – World Bank Institute Member- UN Global Compact Network India
B.Sc (H); Diploma - Interior Design; Diploma – Marketing & Advertisement
IGBC – Certificate course in Clean Development Mechanism.